British Country Music
Awards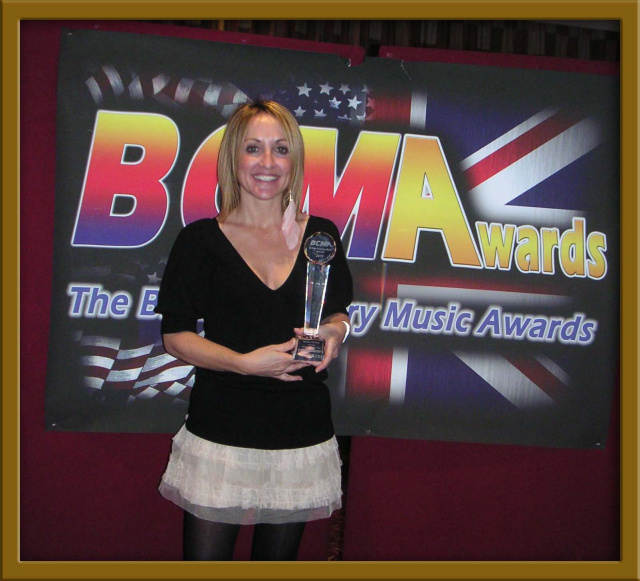 British Country Music Awards 2011
British Country Music celebrated their BCMAwards on Sunday 23rd October at the British Airways Concorde Suite, London. Alvin Stardust and Sylvie Blackmore from the BBC hosted the award ceremony
The cream of Country Music applauded at the deserved winners of the glass award symbolizing their true dedication to the music industry.
The prestigious award for Female Vocalist 2011, presented by USAs Johnny Counterfit, who caused an eruption of laughter from the audience with his perfect vocal impressions of Johnny Cash, Elvis and President Clinton, was won by our very own Nadine Somers.
"Nadine SOMERS has just received the award for the "best female vocalist" from the British Country Music awards. Nadine is touring europe with the Backing Band since 2009.
The Backing Band would like to send Nadine their congratulations and best wishes!
Go Nadine, Go! We love you dearly!" "" "